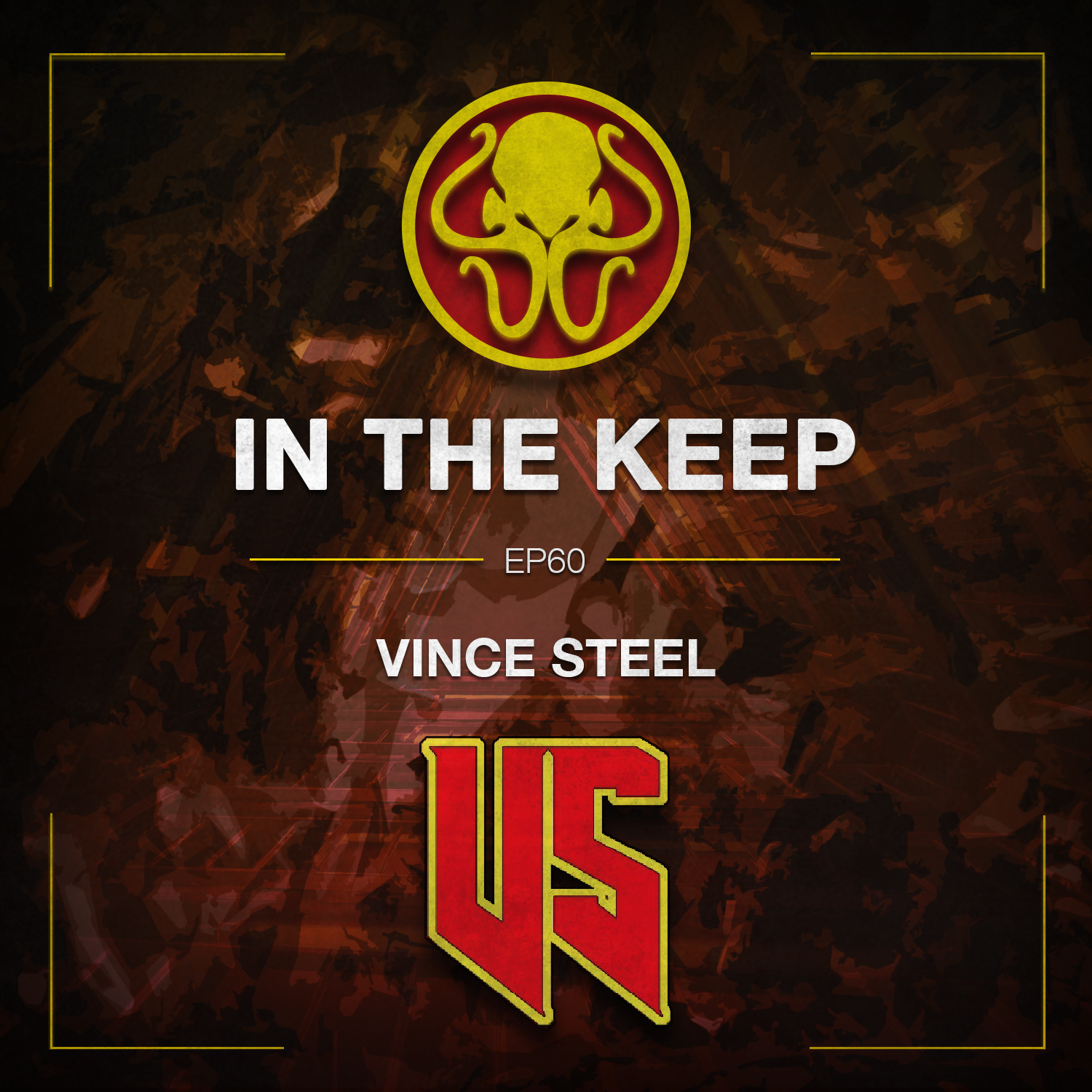 Vince Steel the newest content creator In The Keep is a YouTuber and Video Game Reviewer. He won't spend his time hating on any video games. Vince will be spending his time telling you what games you should PLAY not any you should hate.
This makes him a bit different than the normal "Angry" reviewers that frequent the YouTube library.
Below is the Keeps Latest Podcast featuring Vince Steel.
This week we're joined by Vince Steel, a talented YouTuber specializing in reviews for indie & retro games that just so happen to align with the Will of Cthalha. His videos are expressive & informative with an overarching theme of positivity, while exploring a serialized dialogue between him and his therapist who believes that his "game addiction" may be leading to something… dark.
Vince Steel YouTuber
Vince Steel is completely right whenever it comes to Cyber Hook, this game is awesome. Its fluid, its Indie, its First Person… What else is there to really say. If you enjoy trying to topple your friends on the leaderboards this is a game to keep your eye out one.
While Cyber Hook isn't available yet it is one many of us are looking forward to. The game is getting tons of praise already and it's not even OUT.
I believe this game is one most of us InTheKeep are going to competing towards for many years to come.
Quakefans.net is looking forward to covering more Indie First Personshooters with the help of TheKeep and VinceSteel! Be sure to give Vince a like and share on youtube!
I look forward to seeing what else Vince releases on his youtube channel. Any First Person game he reviews will be featured here going foward!
Be sure to follow me on twitter @thesmango and of course if you only want FPS news, @fansquake